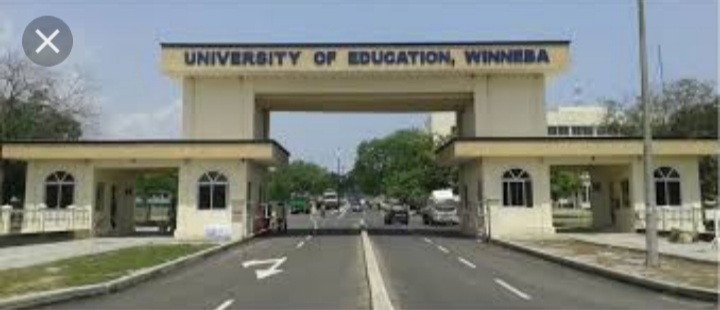 UEW Admission Letter 2023/2024
Here is the easy steps on how to access and print UEW admission letter 2023/2024.
The management of the University of Education Winneba,  UEW is pleased to announce to the general public that the admission letters for successful applicants admitted into various programs for the 2023/2024 academic year Regular session are available online.
Steps To Access And Print UEW Admission Letter 2023/2024 
1. Click on the link below
UEW 2023/2024 admission letter portal 
2. Entre your voucher Serial Number
3. Enter your Student Number
4. Download admission letter
5. Print the admission letter
Successful applicants must ensure that they  pay their admission fees before the deadline date to avoid any inconveniences.
Below is a guide for those who are yet to check their UEW admission status 2023.

Accessing UEW Admission Portal – UEW Admission Letter 2023/2024
Management of UEW has commenced the issuance of admission to all successful applicants who applied for admission 2023. All applicants must access the UEW Admission Portal 2023 to check their admission status. 
Steps To Check UEW Admission Status 2023
1. Login into the UEW Admission Portal.
2. Entre your Student Number and PIN.
3. Click on Login to access the site.
4. Navigate and click on applicants information.
5. Review your admission status, faculty and department.
6. Print your UEW Admission Letter 2023/2024.
UEW 2023 Admission List
The University has released the Admission List for successful applicants both Matured applicants and Undergraduate/ Regular student. Applicants who have have not checked their status are to do so and proceed to print their admission letters (UEW admission letter 2023)
However applicants are to understand that admissions are released in batches based on the time an applicant completed his online admission process.
UEW Admission Portal- How to Apply for Admission 
The general public should note that UEW 2023 admission is still ongoing. Hence interested applicants can purchase the admission e-voucher and apply on the UEW admission portal. 
UEW 2023 Admission Deadline 
Below the the UEW 2023 Admission Deadline
1. Sandwich  – Thursday 31st August, 2023
2. Mature  – Friday 22nd October, 2023
3. Regular/ Full Time  – Friday 22nd December,  2023.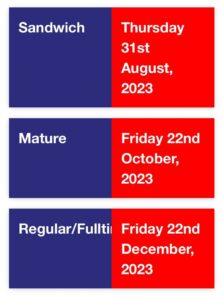 UEW Admission Fees 2023
The UEW admission fees 2023 is said to be around Ghc 2200.00. However fresh student are with the liberty to make 50% part payment for entry.