EDUCATION
How to Secure a student loan in USA as an African student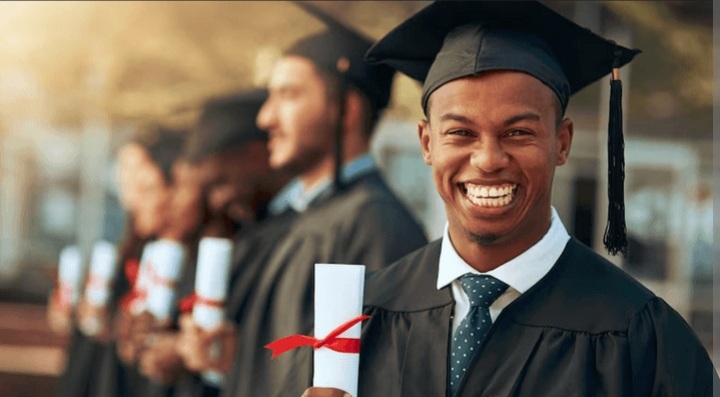 How to Secure a student loan in USA as an African student.
If you are an African student who wants to study in the USA, you may need to apply for a student loan to finance your education.
Here are some steps you can follow to increase your chances of getting a student loan in the USA:
Some of the factors you should consider when comparing lenders are:
1. The eligibility criteria
2. The loan amount
3. The interest rate
4. The repayment terms and options
5. The fees and charges
6. The customer service and support
Choose a lender and a loan that suit your needs and preferences. Once you have done your research, you should narrow down your options and select a lender and a loan that meet your requirements and expectations.
You should also check the reputation and reviews of the lender to ensure that they are trustworthy and reliable.
Complete the online application form and submit the required documents. After you have chosen a lender and a loan, you should fill out the online application form on the lender's website.
You will need to provide some personal, academic, and financial information, such as:
1. Your name, date of birth, nationality, and contact details
2. Your passport number and visa status
3. Your school name, program, and expected graduation date
4. Your cost of attendance and financial aid
5. Your income and expenses
6. Your references (family, friends, or employers)
You will also need to upload some documents to support your application, such as:
NOTE : Your admission letter from your school  Your resume or CV – Your proof of home address (utility bill, bank statement, lease agreement, etc.) – Your proof of funds (bank statements, scholarships, salary slips, etc.) – Your letter of financial support (if applicable) Copy
Wait for the lender's decision and sign the loan agreement. After you have submitted your application and documents, you will have to wait for the lender to review them and make a decision.
If your application is approved, you will receive a loan offer that contains the terms and conditions of your loan. You should read this offer carefully and make sure you understand and agree with everything before signing it.
Receive the loan funds and start repaying your loan. Once you have signed the loan agreement, you will receive the loan funds either directly to your bank account or to your school's account (depending on the lender and the loan). You should use these funds wisely and only for educational purposes.
You should also keep track of your loan balance, interest rate, payments, and due dates. You should make your payments on time and in full every month to avoid late fees, penalties, or default. You should also communicate with your lender regularly and inform them of any changes in your situation or difficulties in repaying your loan.