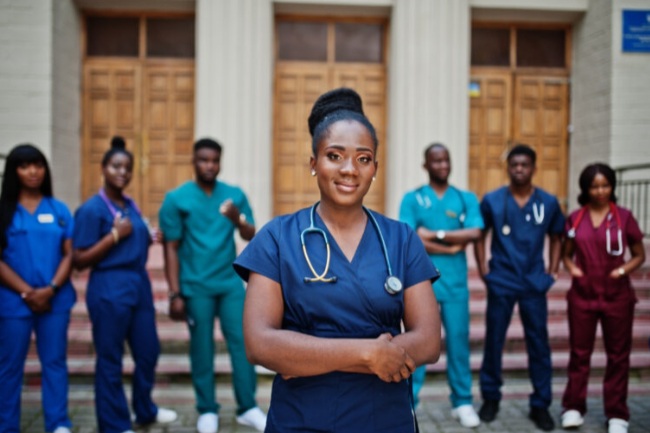 A Comprehensive Guide for African Nurses to Travel and Work in Canada
Canada has emerged as an attractive destination for healthcare professionals, including nurses, seeking new opportunities and a better standard of living.
This article aims to provide an in-depth guide specifically tailored for nurses from Africa who wish to travel and work in Canada.
Recommended
Jobs In Canada For African Citizens 
Scholarships Opportunities Available for Teachers in Africa to Study in Canada 
How To Get a Job Immediately After University 
1. Research and Understand the Canadian Immigration Process:
Before embarking on the journey to Canada, it is crucial to familiarize oneself with the Canadian immigration process. Begin by researching the various immigration pathways such as the Federal Skilled Worker Program (FSWP), Provincial Nominee Program (PNP), or Express Entry. Determine which program you are most eligible for and meets your career aspirations.
2. Meeting the Eligibility Criteria:
To qualify for immigration and work permits in Canada, African nurses need to meet certain eligibility criteria. This includes a minimum educational qualification, language proficiency (English or French), work experience, and health and character requirements. Ensure that you fulfill these criteria before proceeding further.
3. Educational Evaluation:
The next crucial step is to evaluate your nursing education in Africa. Canada's regulatory bodies typically require an educational evaluation to determine the equivalency of your credentials.
Organizations such as the National Nursing Assessment Services (NNAS) are responsible for this evaluation. They will assess your educational qualifications and determine whether you meet the Canadian nursing standards.
4. Language Proficiency Examinations:
Regardless of your country of origin, proving English or French language proficiency is mandatory for nurses seeking employment in Canada. The two widely accepted language tests are the International English Language Testing System (IELTS) and the Canadian English Language Proficiency Index Program (CELPIP). Achieving the minimum required scores is crucial to qualify for nursing positions in Canada.
5. Registration with Provincial Regulatory Bodies:
To practice nursing in Canada, registration with the respective provincial or territorial regulatory body is mandatory. Each province has its own nursing regulatory body responsible for setting and maintaining standards, as well as issuing licenses. Contact the nursing regulatory body of the province where you intend to live and work to obtain the necessary application forms and requirements.
6. Documentation and Paperwork:
Gather all the required documents such as educational transcripts, work experience letters, proof of language proficiency, passport, and any other relevant documents as specified by the nursing regulatory body. Ensure that all the documents are authentic, translated (if applicable), and properly notarized.
7. Examinations and Certification:
Upon successful completion of the initial registration, the regulatory body may require you to take an examination to determine your nursing competence. These examinations vary by province and may include a computer-based test, clinical skills assessment, or a written examination. Prepare for these exams thoroughly by reviewing the nursing practice standards and guidelines of the specific province.
8. Sponsorship and Employment:
Networking plays a significant role in securing employment in Canada. Leverage various platforms such as recruitment agencies, professional nursing associations, or online job portals to connect with potential employers. Also, consider attending nursing conferences or workshops in Canada, as they can serve as an excellent opportunity to establish valuable contacts and gain exposure to the Canadian healthcare industry.
9. Visa Application and Immigration:
After receiving a job offer and securing sponsorship from an employer, you will need to navigate the Canadian immigration process. The employer will support your application for a temporary work permit or permanent residency. Engaging an immigration consultant or lawyer can be beneficial to ensure a smooth visa application process. Submit all the required documents within the specified timelines and follow up on the progress regularly.
Remember, African nurses seeking to travel and work in Canada. Remember, each province may have its own additional requirements, so thorough research and consultation are crucial throughout the application process.
Source: Honestynewsgh.com