EDUCATION
12 Senior High Schools to offer aviation and aerospace courses next academic year – Minister of Edu.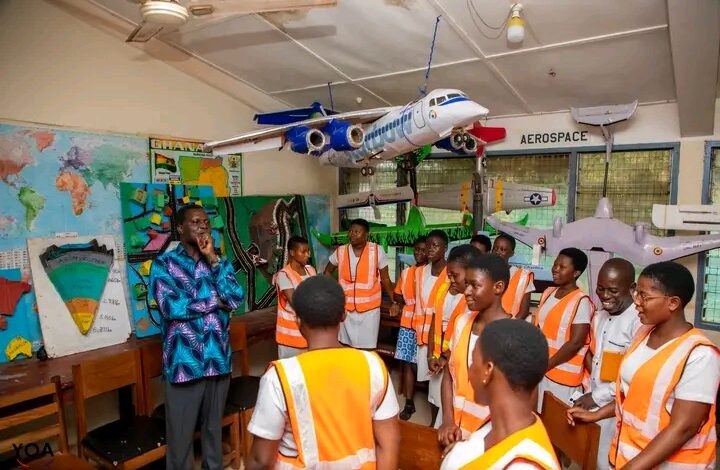 12 Senior High Schools to offer aviation and aerospace courses next academic year – Minister of Education.
Good for Ghana and all students as it has been announced by the Minister of Education,  Dr Osei Adutwum that 12 Senior High Schools will offer courses in aviation and aerospace next academic year.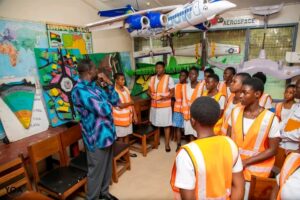 According to the Minister,  the initiative form part of government effort to support and promote Science, Technology, Engineering and Mathematics (STEM) Education to enable Ghanaian students compete in the fourth industrial revolution.
"Next year, there are about 12 schools that will be offering aviation and aerospace courses and in their case it is not going to be a club but an academic programme," he stated.
The minister made this pronouncement at Afia Kobi Ampem Senior High School, witnessed as the first SHS to make a clear mark on the field of engineering.
In a move to foster interest in Science and Engineering, he paid a visit to Afia Kobi Senior High School in the Ashanti region to
assess the recently renovated science laboratories and engage with the school's enthusiastic engineering club on Sunday 20th August 2023.
The newly revamped science labs which
have been equipped with state-of-the-art equipment and technology to enhance practical learning experiences for students. The labs now boast modern facilities that will undoubtedly contribute to an improved understanding of various scientific concepts, enabling students to dive deeper into their
studies.
The minister interacted with members of the school's engineering club, who showcased their innovative projects and shared their enthusiasm for the field. The engineering club has been instrumental in promoting hands-on learning and encouraging students to explore the realms of engineering and
technology beyond textbooks.
He applauded management of the school for being the first to introduce an initiative called "drop everything and read", a time set aside for students to read.
"We are going to provide them a library so that they can do just that and I have no doubt in my mind that five years from now this school will be one of the best in the country," he observed.
Source : Honestynewsgh.com