EDUCATION
Payment of 20% allowance on gross salary to teachers should be paid by September ending – Teacher Unions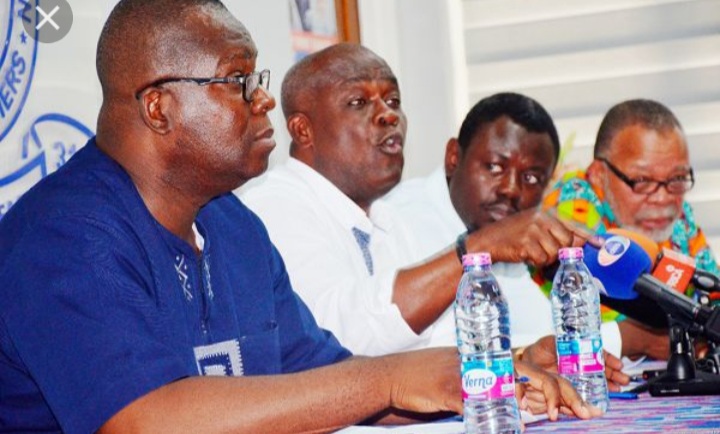 Payment of 20% allowance on gross salary should be paid by September ending – Teacher Unions to Education Minister.
The Ghana National Association of Teachers, GNAT, National
Association of Graduate Teachers, NAGRAT, and Coalition of Concerned Teachers, Ghana, CCT-GH through a press statement have warned the Minister of Education Hon. Osei Adutwum to make sure that the payment of 20% allowance to teachers who accept postings to under-served areas are paid by the end of September.
According to the teacher unions, this allowance was enjoined in the Collective Agreement for Teaching Staff within the GES but has not been paid, despite being in the Collective Agreement for fourteen (14) years.
Below is the full statement by the Teacher Unions 
"We the Teacher Unions, the Ghana National Association of Teachers, GNAT, National
Association of Graduate Teachers, NAGRAT, and Coalition of Concerned Teachers, Ghana, CCT-GH, refer to our letter of 29th August, 2023 with the above caption to the Hon. Minister for Education and copied to the National Labour Commission, in which we raised the following issues:"
"The payment of 20% allowance on gross salary to teachers who accept postings to
under-served areas, as enjoined by the Collective Agreement for Teaching Staff within the GES which has not been done, despite being in the Collective Agreement for the fourteen (14) years."
"The refund of the GH¢ 44.55 to teachers which had not been effected, despite the
President of the Republic's directive to the Minister for Education to do so, causing our members to becoming agitated, restive and running out of patience, hence, Our deadline of END OF SEPTEMBER 2023, to the Ministry of Education, to resolve the above issues, failure of which the Ministry should have itself to blame."
"It must be stated that the Hon. Minister for Education has not only failed to acknowledge our letter, but also has not given the slightest hint of acting on the issues, and only being apathetic and aloof to our plight despite the fact that the month of September is inching to a close."
"Consequently, we are by this release, reminding the Ministry of Education of our END OF SEPTEMBER 2023 deadline of the resolution of the said issues and duly serving notice, that should it (the Ministry of Education) fail to do so, WE THE TEACHER UNIONS, WOULD BOYCOTT THE NATIONAL CELEBRATION OF THE 2023 WORLD
TEACHERS DAY AND GHANA TEACHER PRIZE AWARDS, slated for 5th October,
2023, at Sekondi-Takoradi in the Western Region; as well as all the other Regional, District and Local Celebrations."
"It must also be reiterated that, since 2018 the Vehicle Maintenance Allowance as provided in the Collective Agreement has not been honoured."
"Our next line of action would be made known after this. The National Labour Commission, NLC, is hereby informed."