SPORTS
What is Saudi Pro league. All you need to know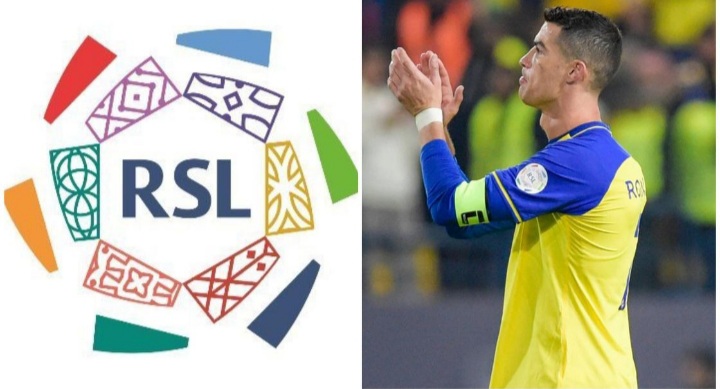 What is Saudi Pro League 
The Saudi Pro League is also known best as Roshn Saudi League. It has been the highest division of the Association football in the Saudi Arabia league system.
The Saudi Pro League was operating as a round-Robin tournament from it inaugural season until the 1989 -1990 season. The Saudi federation decided to merge the football league with the King's Cup in one tournament and addition on the Golden Cup.
The league was founded in 1967. The Domestic league was the King Cup supper Cup.
Current Champions of the Saudi Pro League. 
The current champions of the current Saudi Pro League is Al-Ittihad. Al-Ittihad of the Saudi Pro League has won the Saudi Pro League trophy for 9 times. However,  the team that has won the most Saudi Pro League trophies is Al-Hilal with a total of 18 Saudi Pro League trophies.
Current Teams Participating in the Saudi Pro League 
Currently there are 18 teams that are participating in the Saudi Pro League. The teams that are participating in the Saudi Pro League are:
Al Nassr
Al Shabab
Al Ittihad
Al Hilal
Al Ahli
Al Fateh
Al Taawon
Al Riyadh
Al Wehda
Abha
Al Read
Al Itifaq
As of 2023, 38 clubs have participated in the Saudi football top division. Note: The tallies below include up to the 2023–24 season. Teams denoted in bold are current participants.
48 seasons: Al-Hilal, Al-Ittihad, Al-Nassr
47 seasons: Al-Shabab, Al-Ahli
45 seasons: Al-Ettifaq
39 seasons: Al-Wehda
36 seasons: Al-Qadsiah
25 seasons: Al-Tai
24 seasons: Al-Raed, Al-Riyadh
17 seasons: Al-Taawoun
16 seasons: Al-Nahda
15 seasons: Al-Fateh
13 seasons: Al-Faisaly
11 seasons: Al-Najma, Ohod
10 seasons: Al-Hazem
9 seasons: Al-Ansar, Najran
8 seasons: Al-Khaleej
7 seasons: Abha, Al-Shoulla
6 seasons: Damac, Al-Fayha, Hajer, Al-Batin
4 seasons: Al-Rawdhah
3 seasons: Al-Kawkab, Al-Jabalain
2 seasons: Al-Adalah, Sdoos, Al-Watani, Al-Orobah
1 season: Al-Okhdood, Al-Arabi, Al-Ain
Top 5 All Time Top Scorers of Saudi Pro League
Here all the all time Scorers of the Saudi Pro League.
1. Majed Abdullah   – 189 goals
2. Nasser Al Shamsan  – 167 goals
3. Omar Al Somah  – 144 goals
4. Fahd Al Hamdan  – 120 goals
5. Yasser Al Qahtani  – 112 goals
Saudi Pro League Braodcasters
Here all the Countries and the broadcasters have for.the Saudi Pro League.
1. North Africa   – Shahad SSC
2. Austria, Germany and Switzerland   – Sportfdigital
3. Australia   –  10  Play
4. France   –   RMC Sports
5. Hong Kong   –  TUB
6. Portugal   –    Sport IV
7. Italy    –  Sportsitalia
8. Spain   –   Marca.com