EDUCATION
Steps to Apply for Canadian Student Visa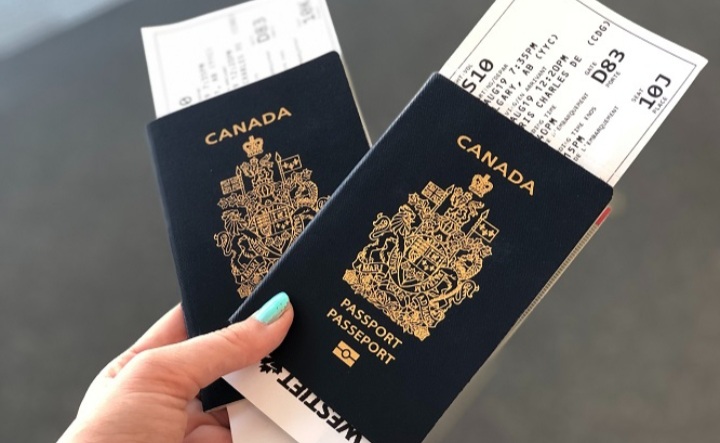 Here are the steps to apply for Canadian Student Visa all persons who wish to apply for Canadian visa have to follow.
1. Before you apply for the Canadian student visa, you must first choose a Designated Learning Institution (DLI). Ensure that the institution you plan to study at is on the list of DLIs approved by the Canadian government before you proceed.
2. You should check the application requirements. Then visit the official website of Immigration, Refugees and Citizenship Canada (IRCC) to review the specific requirements for student visa applications from your country of residence.
3. After that, gather all your necessary such as a valid passport, proof of acceptance into a designated learning institution, proof of financial support, and proof of language proficiency (English or French).
4. After that you must complete the application form either through the IRCC website or paper application form.
5. You should pay the required application fee, which varies depending on the country of application. Note that this can usually be done online.
6.  You should submit the completed application form, supporting documents, and payment receipt via mail or online, depending on the selected application method you chose.
7. You must then wait for your application to be processed. The wait time can vary, so you should keep track of the status of your application using the tracking tool provided by IRCC.
8. In some cases, you may be asked to attend an interview with an immigration officer. You are required to prepare for the interview by reviewing your study plans and potential ties to your home country.
9. You will be notified by the Canadian embassy or consulate in your home country once your application has been processed.
10. Any applicant whose application is approved, you will receive a letter of introduction stating that you are allowed to study in Canada. Upon arriving in Canada, present this letter to immigration officials, who will issue your study permit.
Remember to start the application process well in advance to allow adequate time for processing.