EDUCATION
Latest Steps on How to Get a Canadian Student Visa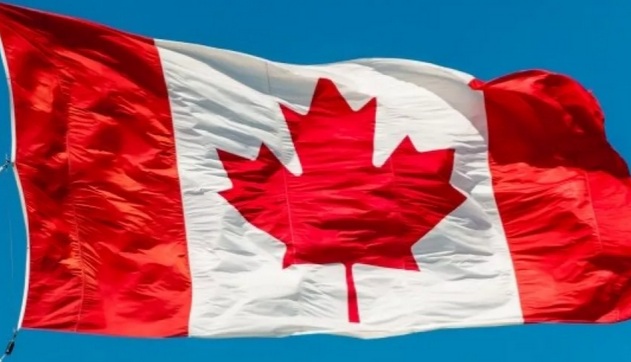 Here is the latest steps on how to get a Canadian student visa. In this write-up, Honestynewsgh.com will give you all the details you need in securing a Canadian visa as a student.
In order to study in Canada, you need to get a Canadian study permit which is shared as a Canadian student visa per the number of years of your stay as a student.
However a person does not need a Canadian permit if his or her course or program to study is six months or less. In a situation where a student wants to over stay and study a different course,  he must first move to another country and then apply for a Canadian study permit at a visa office.
Once you have the permit,  you can apply to  renew it if you still wants to continue to study there.
A student permit also helps a student to work part-time on campus. You can also work part-time off campus, work as a co-op or intern as part of your Program. You can also find work after graduation.
Applying for a Canadian Student Permit
Canadian student permit can be applied via online or paper application which can be obtained from the immigration Canada Website.
Applicants should kindly note that paper application normally takes twice as longer time of that of the online application. Hence applicants are advised to check on the processing time in advance.
Documents needed for applying for Canadian Student Permit 
An applicant needs to get a credit/debit card and the ability to create an electronic copies of the support documents. The visa office in your country will then provide all the needed support depending on your location. You can obtain help from Visa Application Centre 
Procedures of Obtaining A Canadian Student Visa 
Below are the procedures a person must follow in order to obtain a Canadian student Visa.
1. You must first obtain a standard letter of acceptance from a recognized higher education provider in Canada. You must get this before you will be permitted to apply. You will get this from online after your application has been accepted by the school.
2. The next step is to obtain a Canadian student visa application package, either from the CIC website or by contacting your local visa office, or the Canadian embassy or consulate in your home country.
Note: You may also need to obtain a temporary residence permit if you are from a designated country.
3. You need to answer some questions about yourself on the CIC website in order to receive your application package.
4. Those who will be considered eligible will be given a checklist code. This code will be valid for 60 days. It helps you to submit your application online.
5. Applicants who are are ready to apply should create a MyCIC account, where you will enter your personal checklist code. You will then receive your personal document checklist which allows you to upload and send your documents to CIC. You'll need a printer or a scanner to do this.
6. Once you have your documents and application form ready and have paid your fees, you can submit your completed application to CIC.
7. Some applicants may have to attend an interview at their local visa office.
Applying for Canadian Study Permit from Outside Canada 
A person applying for Canadian study permit should have a Credit Card and should be able to make electronic copies of his or her supporting documents using a camera or a scanner
If you applied for your study permit from outside Canada, you will be sent a port of entry letter of introduction that says you're
allowed to study in Canada.
Applicants should kindly note that this letter is not your study permit. You need to bring this letter with you and show it to a border services officer when you arrive in Canada.
We'll also send you an electronic travel authorization eTA) or a visitor visa (temporary resident visa) to enter Canada, if you need one.
If you're from a country where you need an eTA, the letter of introduction will include information about your eTA.
Again, If you're from a country where you need a visitor visa, the visa will be in your passport. It will show if you can enter Canada once or multiple times.
You must enter Canada before your
visa expires. If you're a lawful permanent resident of the United States, travel with a
valid green card (or equivalent official proof of status in the U.S.) and a valid passport from your country of nationality (or an equivalent document).