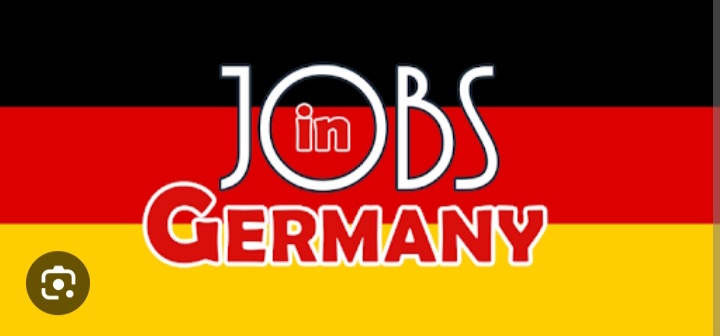 High Paying Industrial Companies in Germany for Africans.
Germany, renowned for its engineering prowess and manufacturing excellence, presents tremendous opportunities for Africans seeking high-paying industrial jobs.
With a robust economy and a well established industrial sector, Germany offers a vast number of companies that value diversity and have a strong demand for skilled professionals.
This article aims to delve into some of the high-paying industrial companies in Germany that offer lucrative employment prospects for Africans, outlining their respective fields of expertise, job opportunities, and the skills required to succeed.
1. Siemens AG
Siemens, one of Germany's most prominent companies, operates in various sectors, including energy, transportation, healthcare, and infrastructure. With a notable presence across Africa, Siemens is continually seeking highly skilled professionals for diverse roles such as engineers, project managers, and technicians. Careers at Siemens offer competitive salaries, ample opportunities for growth, and a chance to work on cutting-edge technologies in a multinational environment.
2. BMW Group
The automotive sector in Germany is thriving, and BMW, a world-leading manufacturer of luxury cars, is at the forefront. Africans with a background in engineering, production, logistics, and research and development can find excellent job prospects at BMW. Besides attractive remuneration, BMW emphasizes employee development and offers training programs to enhance skills and advance careers.
3. BASF SE
BASF, a multinational chemical company headquartered in Ludwigshafen, offers diverse career opportunities in areas such as engineering, research and development, manufacturing, and supply chain management. With a commitment to sustainability and innovation, BASF is known for offering competitive compensation packages, employee benefits, and an inclusive work environment.
4. Deutsche Telekom AG
As the leading telecommunications company in Germany, Deutsche Telekom offers a range of job opportunities in fields such as IT, network engineering, customer service, and project management. With an increasing focus on digitalization and connectivity, Africans with technical expertise and proficiency in various programming languages can find lucrative positions at Deutsche Telekom, coupled with attractive perks and benefits.
5. Daimler AG
Revered for its Mercedes-Benz brand, Daimler AG is a prominent player in the automotive industry. With production facilities across Germany, Daimler provides opportunities for Africans with expertise in engineering, manufacturing, quality control, and logistics. Competitive compensation, international exposure, and a commitment to diversity make Daimler an attractive employer.
Skills in Demand – High Paying Industrial Companies in Germany for Africans.
While the demand for skilled professionals varies across industries, some key skills are highly sought after by German industrial companies:
1. Engineering Expertise: Proficiency in mechanical, electrical, chemical, or industrial engineering is highly valued, with a focus on practical experience and problem-solving capabilities.
2. Technical Knowledge: Companies often seek candidates with technical skills in areas such as robotics, automation, artificial intelligence, and digitalization to meet the demands of Industry 4.0.
3. Language Proficiency: Fluency in English and German is highly advantageous as it facilitates effective communication and integration into the workplace.
4. Intercultural Competence: Employers are increasingly seeking candidates who possess intercultural competence, including the ability to work in diverse teams and adapt to new cultural environments.
Germany's industrial sector offers significant employment opportunities for Africans looking to pursue high-paying careers. Companies such as Siemens, BMW Group, BASF, Deutsche Telekom, and Daimler AG provide a myriad of avenues for professional growth, competitive compensation, and exposure to cutting-edge technologies.
By honing their skills and fulfilling industry demand, Africans can seize these opportunities, contributing to the advancement of Germany's industrial landscape while fulfilling their personal and professional aspirations.
Source: Honestynewsgh.com