EDUCATION
Gov't freezes teachers in colleges of education August Salaries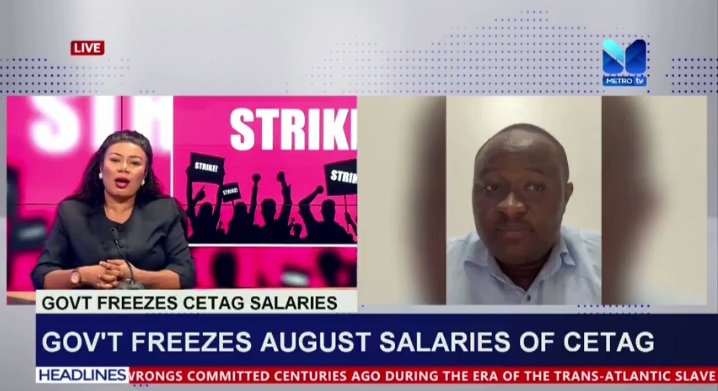 August salaries for Colleges of Education Teachers Association of Ghana (CETAG) has been reported frozen by the Controller and Accountant General's Department following a directive from the education ministry.
On August 1, 2023, the Colleges of Education Teachers Association of Ghana (CETAG) embarked on an indefinite strike to push the government to redeem its promise of implementing their negotiated conditions of service.
Their decision follows the non-compliance of the government to implement the National Labour Commission's (NLC) Arbitral Award Orders and the negotiated conditions of service since May 2, 2023.
A release signed by the Director of Administration, Saaka Sayuti noted that the action will affect the teaching staff of all the 46 Colleges of CETAG. The Ghana Tertiary Education Commission in the release pleaded with the education ministry to take action against the striking teachers.
"We write at the instance of the Honourable Minister of Education, requesting you NOT to pay monthly salary and allowances for the month of August 2023 to the Teaching Staff of all 46 Colleges of Education," portions of the release dated August 21 stated.
The notice, however directed CAGD to validate and pay the arrears owed to CETAG before August 2023.
The PRO of  GES, Kwesi Kwateng in an interview with Bridget Otoo on Metro TV stated that he is not bothered of the action of the government on the issue. He stood firm that no person or association can flaunt the laws of the country and then the action is legitimate.
According to Kwateng, CETAG Flaunt four items which is in alignment with their conditions of service. He cleared that government and CETAG agree on a payment and then asked the teachers to go to class but they refused.
"Government directed CETAG to attend to class as they put things together to pay all arrears they are demanding starting from January. But since they did not go to work, they have to accept that they don't get paid ", he said.
But the College of Education Teachers Association of Ghana (CETAG) insists it will continue the strike despite the government's decision to withhold their August remuneration.
According to them, freezing their salaries is nothing new to them.
"We are determined. We have told our members this is bound to happen because we experienced it in 2018," a CETAG representative said.
President of CETAG, Prince Obeng-Himah insisted the NLC must compel the Finance Ministry to heed agreements on their conditions of service, adding that until they see total compliance with the orders, they would not budge.
Source  : Honestynewsgh.com