EDUCATION
GES Transfer 2023 Update || Do Not Move Until The End of 2023 Academic Year
GES Reposting of Teachers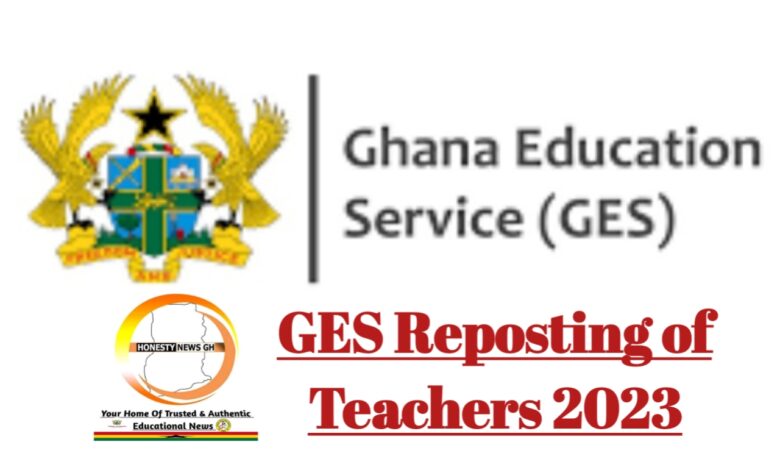 GES Transfer 2023 Update.
Here is the latest update from the management of the Ghana Education Service GES concerning the ongoing GES Inter-District/ Inter-regional reposting of teachers.
Ghana Education Service (GES) has commenced the issuance of reporting letters to applicants who qualified and have been reposted to their new chosen stations.
However, it has reached the attention of the GES that some teachers who have received their reposting letters from their various Regional Education Directorates have moved from their current station to their new station leaving their classrooms vacant.
"We kindly request to bring to the attention of all applicants going on reposting (Inter-District/Inter Regional ) to note that, they cannot move from their respective stations until the end of 2022/2023 academic year", the release stated.
All applicants according to GES must comply accordingly.
Kindly Stay Connected for More Updates on GES Transfer.
Kindly Follow Us On All Our Social Media Handles For Quick Notification. 
FACEBOOK-FOLLOW
TELEGRAM-FOLLOW