EDUCATION
GES Posting of Staffs Returning From Study Leave With Pay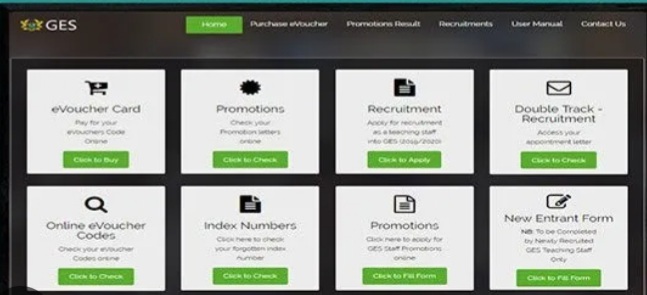 The management of Ghana Education Service has officially released a statement informing all prospective GES staffs returning from study leave with pay that, the 2023 posting forms have been uploaded online for qualified teachers to apply.
The filling of the online posting forms ends on Monday 21st August, 2023.
The management therefore encourage all prospective staffs to provide the required and accurate information as requested.
Please click on the link below to complete your forms.
GES Posting of Staffs Returning From Study Leave With Pay link below
1. How to purchase GES Promotion e-voucher
http://www.gespromotions.gov.gh/voucher
2. GES Promotion Portal 2023/2024 For Promotion https://gespromotions.gov.gh/
3. GES Promotion Portal 2023/2024 For Posting https://gespromotions.gov.gh/
4. GES promotion portal for 2023/2024 recruitment. https://gespromotions.gov.gh/
5. GES Promotion Exams Results Portal https://gespromotions.gov.gh/promo
6. GES Non-Teaching Staff PromotionExamsPortal https://gespromotions.gov.gh/promotionsntp