EDUCATION
GES Officially Releases 2023 Promotion Exams Results- Check Results Breakdown Here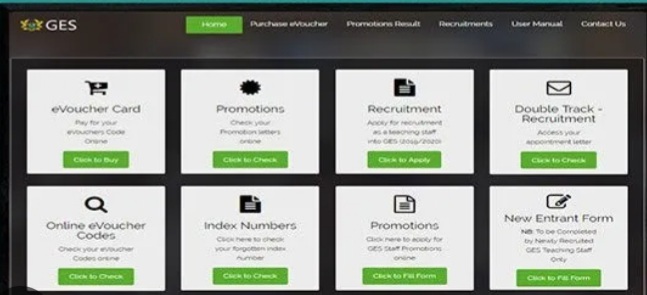 GES 2023 promotion exams results released for all ranks.
Management of Ghana Education Service (GES) is pleased to inform all teaching staff that results for the promotion test held in February 2023, to various teaching grades in the Service have been released.
Out of 80,810 candidates who took the test, 55,917 candidates representing 69% were
successful.
The grades involved are:
Deputy Director
Assistant Director l
Assistant Director Il
Principal Superintendent
For the Deputy Director grade, 8,565 candidates took the test, out of which 4,655 representing 54% passed.
For Assistant Director I grade, 25,556 candidates took the test out of which 21,749 representing 85% were successful.
Candidates who sat for the promotion to Assistant Director ll grade were 40,020 out of which 24,581 representing 61% passed.
For the Principal Superintendent grade, a total of 6,668 candidates sat for the test out of which 74% being 4,932 candidates were successful.
A message will be sent to all candidates who sat for the exams to indicate whether successful  or not. (Please note that, the promotion site will NOT be accessible this year)
Formal promotion letters will be released in due course.