EDUCATION
GES Accountant in Court Over Alleged Ghc 500K Fraud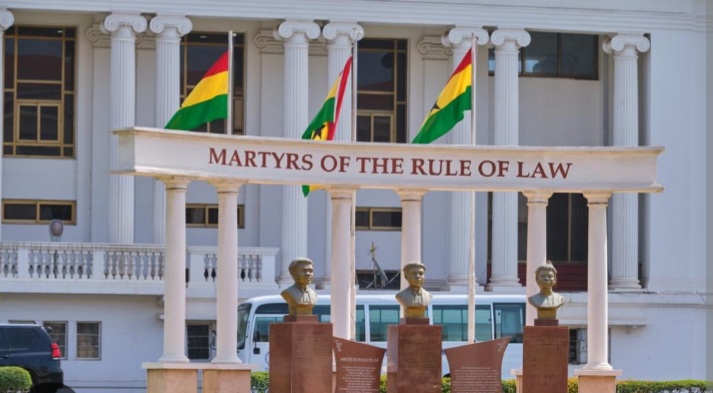 An accountant said to be with the Ghana Education Service (GES) has been slapped with 33 courts of defrauding by false pretends at Accra Circuit Court.
He said, the accused Gabriel Akosah Bobie works with the Ghana Education Service as an accountant and lives at Bechem.
Gabriel Akosah Bobie, 45, is said to have defrauded his victims, health-supportive workers to the sum of GHc563,500 under the pretext of securing them financial clearance and biometric registration for them in the service.
He pleaded not guilty to all counts and was granted bail in the sum of GHc600,000 with three sureties. Each of the sureties the court said should be justified with titled documents.
The Court presided over by Her Honour Susanna Eduful has adjourned the case to September 4 while directing the prosecution to file all necessary disclosures.
The bail was granted after Lawyer Sam Laryea asked the court to admit him to bail because he has persons of substance to stand as sureties for him.
Per the brief facts of the case as presented to the Court by prosecuting officer, DSP Evans Kesse, said, the Complainants are workers of Ahamadiya Health Service.
According to the Prosecutor, the Accused between 2019 and 2022 recruited some agents to advertise his ability to secure financial clearance as well as biometric registration for interested health supportive workers.
He said, based on the information, the complainant who expressed interest started paying various sums of money demanded by the accused to facilitate the process through these agents via mobile money account numbers and Ghana Commercial Bank account numbers.
The Accused after receiving this money amounting to GHc563,500.00 from the complainants failed to honour his promise and went into hiding.
The Prosecutor said, on July 19, 2023, the accused was arrested in a similar case in
Accra.
The Complainant upon hearing the arrest of the accused came to the Accra regional Criminal Investigation Department, headquarters and reported the cases against him.
"During investigations, the accused denied the offence.
"However further investigations disclosed that the accused has collected various sums of money from other unsuspected persons under same representation. The accused was charged under investigation."
Source: adomonline.com
FOLLOW US ON FACEBOOK BY CLICK ON THE LINK BELOW FOR MORE UPDATES