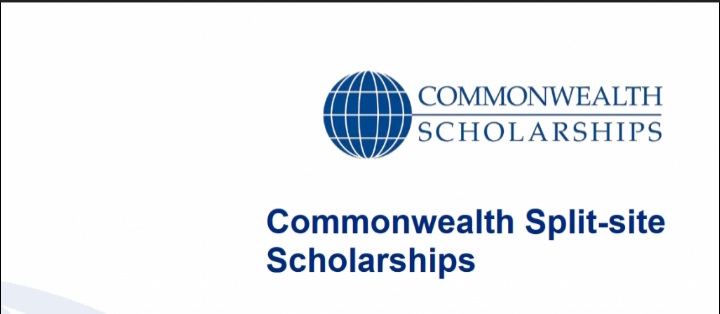 Here is an In-Depth Analysis of Commonwealth Split-Site Scholarships.
Recommended
UK Commonwealth Scholarships for Teachers in Africa
Elegibility for Commonwealth Masters Scholarships 
Top 10 Scholarships in USA for 2023 African Teachers
High Paying Industrial Companies in Germany for African
The Commonwealth Split-Site Scholarships, a significant component of the wider Commonwealth Scholarships program, provide unique opportunities for doctoral students to broaden their research experience by studying at a host institution in another Commonwealth country.
Honestynewsgh.com hereby provides you with an in-depth analysis of the Split-Site Scholarships, exploring their origins, eligibility criteria, application process, benefits, and potential impact on scholarship recipients.
Origins of Commonwealth Split-Site Scholarships
In line with the broader objectives of the Commonwealth Scholarships program, the Split-Site Scholarships were established to foster international collaboration and knowledge exchange among doctoral researchers. The program recognizes the value of gaining experience and research exposure in different academic and cultural environments, ultimately enhancing the quality and impact of doctoral studies.
Eligibility Criteria Commonwealth Split-Site Scholarships
To be eligible for a Commonwealth Split-Site Scholarship, applicants must satisfy certain criteria. They should be citizens of a Commonwealth member country, ensuring equitable access.
Additionally, candidates must currently be registered for a doctoral program in their home country and demonstrate that their research could be significantly strengthened through a period of research or study at a host institution in another Commonwealth country.
Minimum academic requirements, such as a strong academic track record and research proposal, are often specified by individual Commonwealth countries.
Application Process For Commonwealth Split-Site Scholarships
The application process for Commonwealth Split-Site Scholarships generally involves several stages. Initially, prospective candidates must secure academic endorsement from their home institution.
This endorsement acts as an assurance of their research proposal's quality and alignment with the candidates' academic goals. Following this, applicants apply through their home country's nominating agency, typically responsible for conducting a selection process based on predetermined criteria. Successful nominees are then considered by the Commonwealth Scholarship Commission, which finalizes the selection process.
Benefits of Split-Site Scholarships Commonwealth Split-Site Scholarships
The Split-Site Scholarships offer multiple benefits to recipients, contributing significantly to their personal and academic development. Some of the key advantages are as follows:
1. Enhanced Research Opportunitie
Scholars can access resources, facilities, and expertise at both their home institution and the host institution, widening their research scope and improving the overall quality of their doctoral studies.
2. International Collaboration
By studying at a host institution abroad, scholars have the opportunity to collaborate with internationally renowned academics in their field, broadening their research network and fostering global partnerships.
3. Cultural and Academic Exchange
Living and studying in a different cultural context provides scholars with rich intercultural experiences, facilitating the development of a global mindset and cross-cultural understanding.
4. Career Advancement
Scholars often return to their home country with an expanded skill set and expertise gained from their split-site experience. This strengthens their career prospects and empowers them to contribute more effectively to their home institutions and communities.
Impact of Commonwealth Split-Site Scholarships.
The impact of Commonwealth Split-Site Scholarships extends beyond the individual scholars. These scholarships contribute to the advancement of research collaboration, knowledge sharing, and sustainable development. By nurturing future leaders and experts in various fields, the program empowers scholars to address complex challenges and contribute to the social, economic, and technological progress of their homelands. Furthermore, the cultural exchange and cross-pollination of ideas created through split-site study enhance global understanding and foster meaningful relationships across nations.
Source :  Honestynewsgh.com