SCHOLARSHIPS
UCC Opens Scholarship Application Portal For Brilliant But Needy Students – Apply Here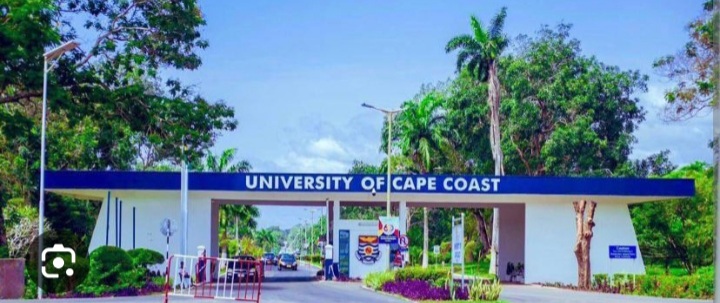 UCC Opens Scholarship Application Portal For Brilliant But Needy Students – Apply Here
The University of Cape Coast, UCC wished to inform the general body especially the students of the institution that it has opened the 2024 UCC Scholarship for needy but brilliant regular student's application portal.
According to the management of the Scholarship scheme of the institution, application Portal is opened from 1st June, 2023 to 30th June, 2023.
ELIGIBILITY, CRITERIA FOR UCC SCHOLARSHIP 
From the management, to qualify for the Scholarship, a student:
1. must be a Ghanaian by birth and enrolled as a regular student of the University of Cape Coast.
2. must have completed at least one academic year of studies with a CGPA of 2.5 or better (current first year students can apply)
3. be able to demonstrate financial need with documentary evidence for decision making.
HOW TO APPLY APPLY FOR UCC SCHOLARSHIP 
1. Create an account to sign up (new applicants) or sign in (students with existing accounts) using your institutional email.
2. Upload the necessary supporting documents and submit to complete the process.
3. Only shortlisted applicants will be invited to a selection interview.
https://apply-stufso.ucc.edu.gh and follow the instructions.
Get in touch for more information on;
036 219 6721
[email protected]
Adow Obeng Administration, Block B
Room Number 113
www.stufso.ucc.edu.gh
Recommended 
UCC Admission into First Degree (Regular) Programmes For 2023/2024 Academic Year
UCC Bachelor of Education Distance Programmes STUDY CENTRES Across all The County
UCC 3- SEMESTER BACHELOR OF EDUCATION 2023/2024 ADMISSION – APPLY HERE
UCC Postgraduate Sandwich Admission 2023 – School of Nursing and Midwifery 
UCC Postgraduate Sandwich Admission 2023 – Faculty of Social Science