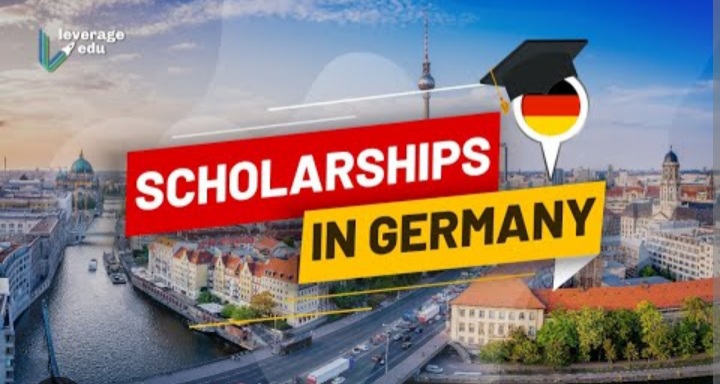 Best Scholarships for International Students in Germany
The Essential Guide to the Best Scholarships for International Students in Germany
Germany has emerged as one of the top destinations for international students seeking quality education and career opportunities. With its renowned universities, excellent research facilities, and vibrant culture, Germany offers a multitude of options to study and thrive.
However, financing higher education can be challenging for many international students. To overcome this hurdle, numerous scholarships are available specifically designed to support and encourage international students pursuing their academic ambitions in Germany.
Below are the Best Scholarships for International Students in Germany
1. DAAD Scholarships
The German Academic Exchange Service (DAAD) is the principal funding organization for international students in Germany. DAAD offers an extensive range of scholarships for various degree levels, subjects, and target groups. The scholarships cover tuition fees, monthly allowances, health insurance, and travel allowances. Examples include the DAAD Postgraduate Scholarships for International Students, the DAAD Research Grants – Doctoral Programs in Germany, and the DAAD Study Scholarships for Foreign Graduates.
2. Deutschlandstipendium
The Deutschlandstipendium is a merit-based scholarship program available to both German and international students. This scholarship aims to support talented students by awarding them with a monthly stipend of 300 euros for at least one year. The scholarship is not need-based and focuses on excellence in academics, social engagement, or other impressive achievements.
3. Erasmus Mundus Scholarships
The Erasmus Mundus Scholarships are funded by the European Commission and are aimed at supporting international students studying at European universities. These scholarships target specific fields of study and provide full or partial funding for tuition fees, living expenses, and travel costs. To apply, students must select from a range of joint master's degrees offered by European consortia, many of which include German universities.
4. Heinrich Böll Foundation Scholarships
The Heinrich Böll Foundation offers scholarships to international students committed to political and social engagement. This merit-based scholarship program supports students who aim to contribute to the sustainable development of their home country or work towards international understanding. Scholarships are available for bachelor's, master's, and doctoral programs.
5. Konrad-Adenauer-Stiftung Scholarships
The Konrad-Adenauer-Stiftung offers scholarships to exceptionally talented international students who demonstrate a strong commitment to socio-political engagement and possess outstanding academic records. The scholarships are available for master's and doctoral programs in various fields of study.
6. Friedrich Ebert Foundation Scholarships
The Friedrich Ebert Foundation awards scholarships to international students with a wide range of criteria, including academic performance, social engagement, and financial need. The scholarships support bachelor's, master's, and doctoral programs in Germany.
7. Studienstiftung des deutschen Volkes
The Studienstiftung des deutschen Volkes is a prestigious scholarship program supporting exceptional students from all fields of study. This foundation provides financial assistance, networking opportunities, and additional support to high-achieving students throughout their academic journey.
The scholarships mentioned in this article represent just a fraction of the scholarships available for international students in Germany. It is crucial for interested students to conduct thorough research into each scholarship's eligibility criteria, application process, and deadlines. By availing these scholarships, international students can experience world-class education and make the most of their academic journey in Germany.
Source : Honestynewsgh.com